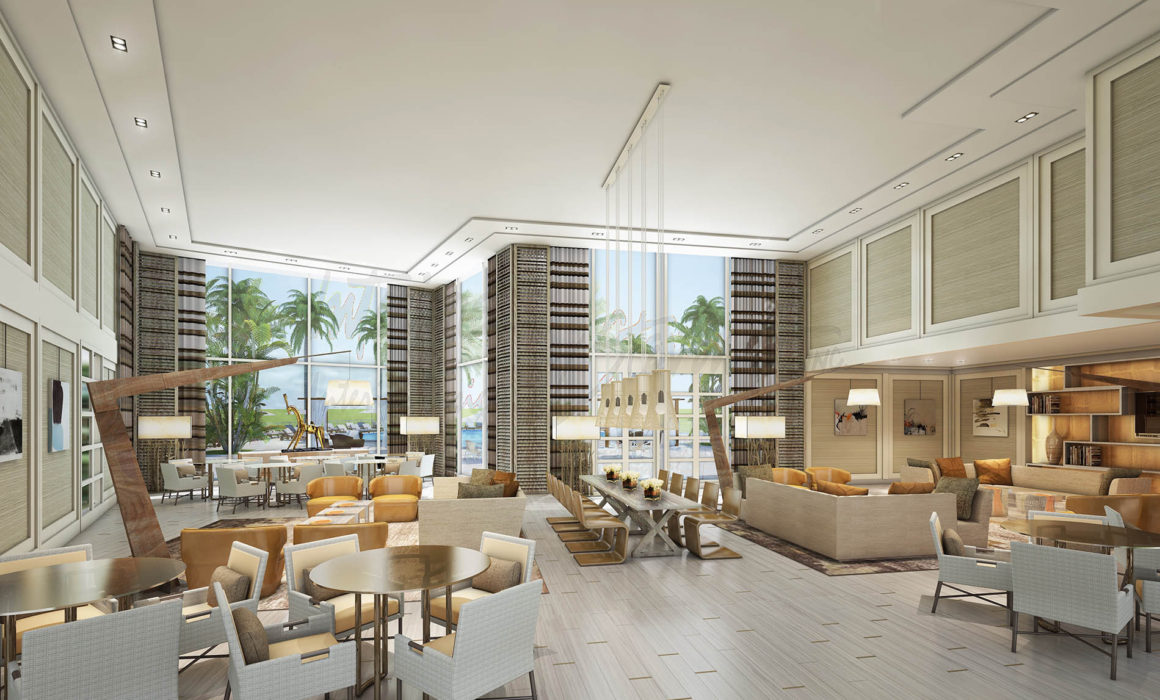 Commercial design is one of the most important fields in the industry. In today's post, I wanted to share some of the biggest trends in commercial interior design and give you some tips on how you can start integrating them into your office or business.
Creating A Sense of Community in the Workplace
The workplace has changed! People no longer work alone in their offices or at their desks. Today's work culture is all about community…and so is commercial interior design! Commercial designers aim to create comfortable and inspiring spaces where people can congregate. How are they doing it?
Communal Office Tables – Commercial designers are bidding adieu to the traditional desk and chair, and are instead opting for longer, communal tables around the office. This design choice encourages collaboration and community building by creating an open and inclusive space. There are myriad of beautiful and affordable options out there suited for any business. Try incorporating some pieces with pops of color and patterns to add even more fun and whimsy to the office.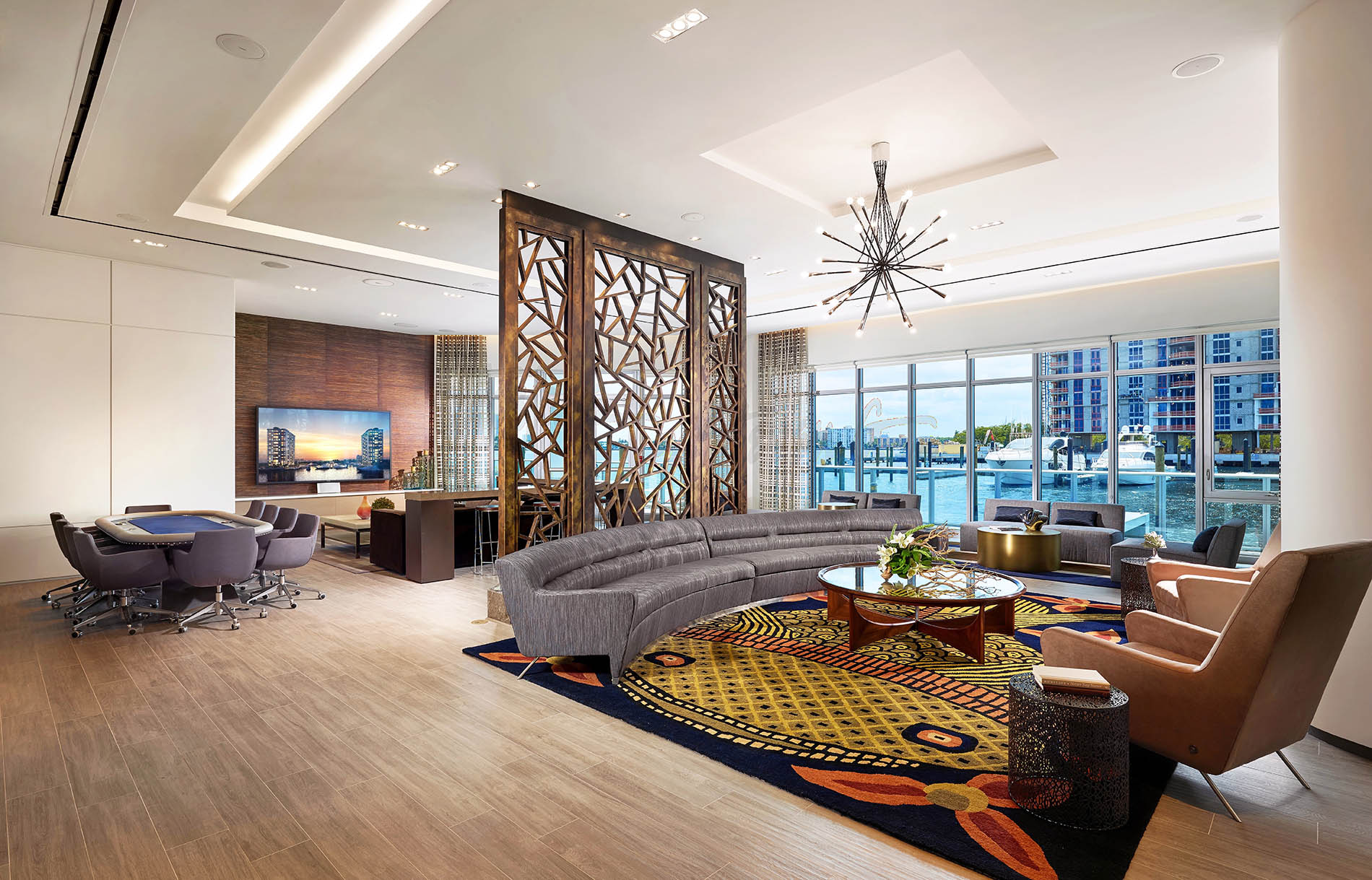 High-End Recreation – Community driven design isn't only reserved for office spaces and corporations. Hotels, restaurants, bars, lounges, and everything in between are starting to conceptualize recreation spaces where customers, guests, and employees can unwind and recharge. This can be anything from small libraries and game rooms to break areas and sleeping quarters.
Mid-Century Modern Is On The Rise
Mid-century modern is one of the most celebrated and sought after styles…so it's no surprise that this motif is a rising star in the commercial property interior design industry in miami. Here's how to start fusing mid-century modern elements into your business:
Go Geometric – This style is famous for its simplicity, clean lines, asymmetrical angles, and geometric shapes and patterns. You can incorporate these elements in a multitude of ways, including area rugs, wall and window treatments, light fixtures, artwork, and of course, furniture. Speaking of furniture for commercial design…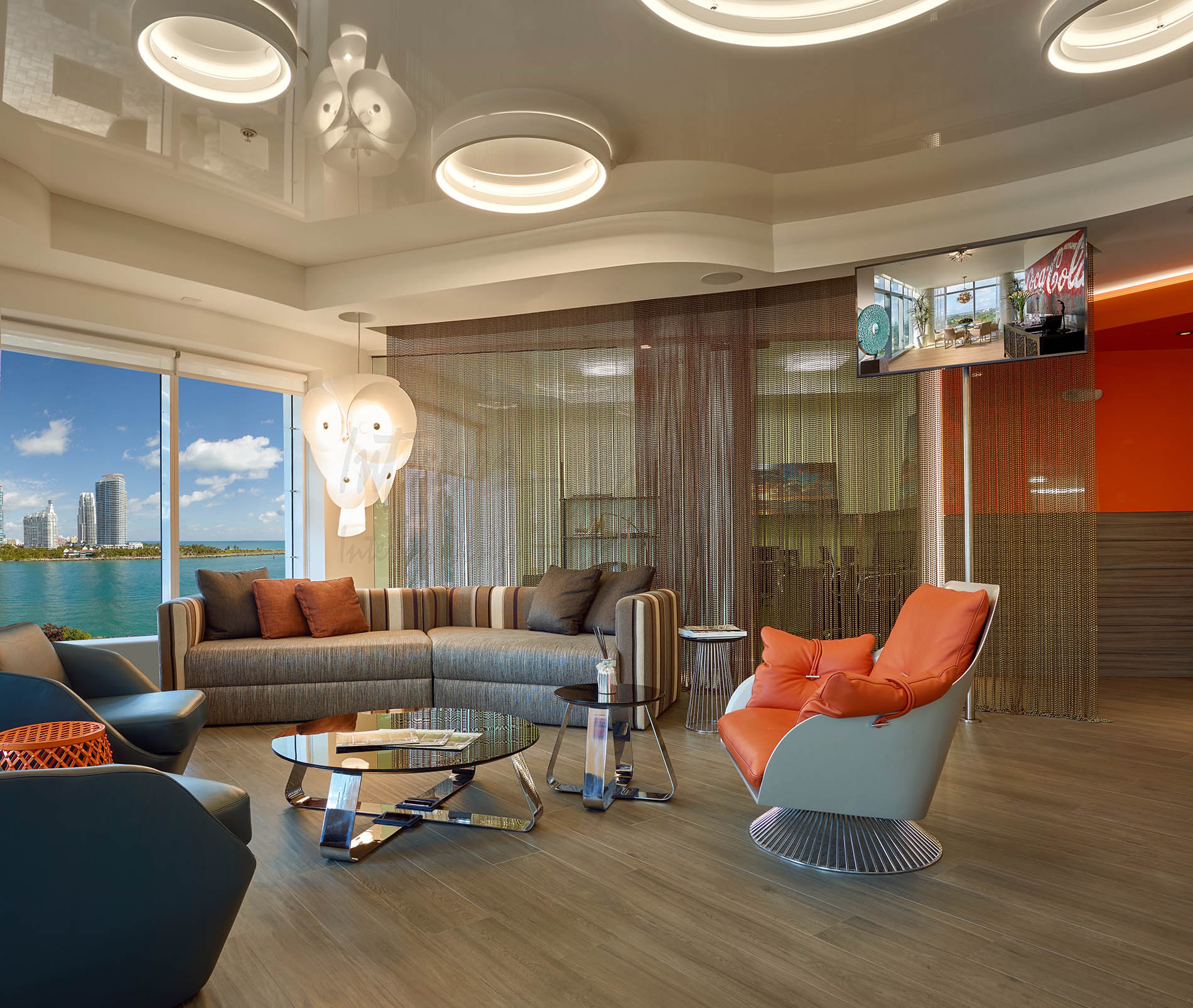 Use Mid-Century Modern Furniture Pieces – Mid-century modern furniture looks sophisticated and feels timeless; making it the perfect addition to the design of a commercial space. These pieces also work seamlessly with other styles if you want to mix things up! Mid-century modern furniture has minimal ornamentations, and comes in a variety of natural materials including wood, leather, and polished metals. This time period also celebrated industry and manufacturing, so pieces in plywood and molded plastics are also popular (and durable) choices for furniture in today's commercial design.
Go Natural!
Fusing a bit of nature into your commercial designs will look beautiful, feel tranquil, and give your customers, guests, or employees that needed spark of positive energy.
Start Small – You don't need to plant an entire garden in your office or business to feel closer to nature. You can start small with easy-to-manage plants and flowers. Succulents are a popular choice for commercial spaces because they are low-maintenance plants that grow in a variety of colors and shapes.
Go Big – If your budget allows for bolder commercial design choices, consider incorporating a show stopping wall feature in stacked stone or a cool water feature into your business design plans. Designing a commercial space with large windows, lots of natural light, and hardwood or bamboo flooring is another way to let the outside in.
Use Earth Tones – Painting and decorating in earth tones is one of the hottest trends in commercial design, and it's another clever way to make an office or work space feel more natural and organic.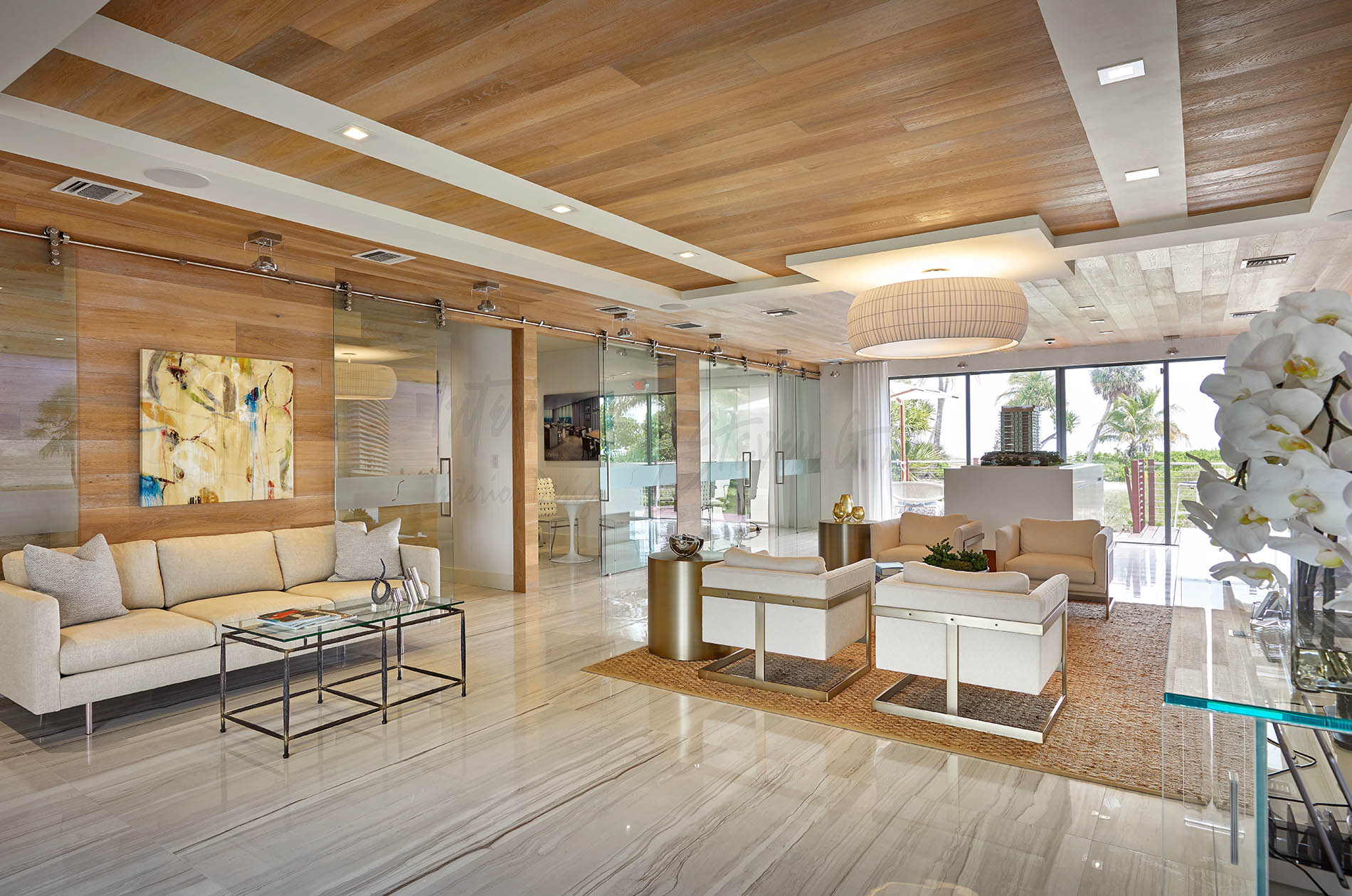 Eco-Friendly Design
Conserving the planet is important to everyone…and commercial interior designers are doing their part! There has been an explosion of eco-friendly options in commercial real estate design in recent years. A lot of designers are starting to integrate recycled materials and furniture pieces into their concepts. Reclaimed or repurposed elements are also a prominent design trend for businesses because each piece possesses its own unique features.