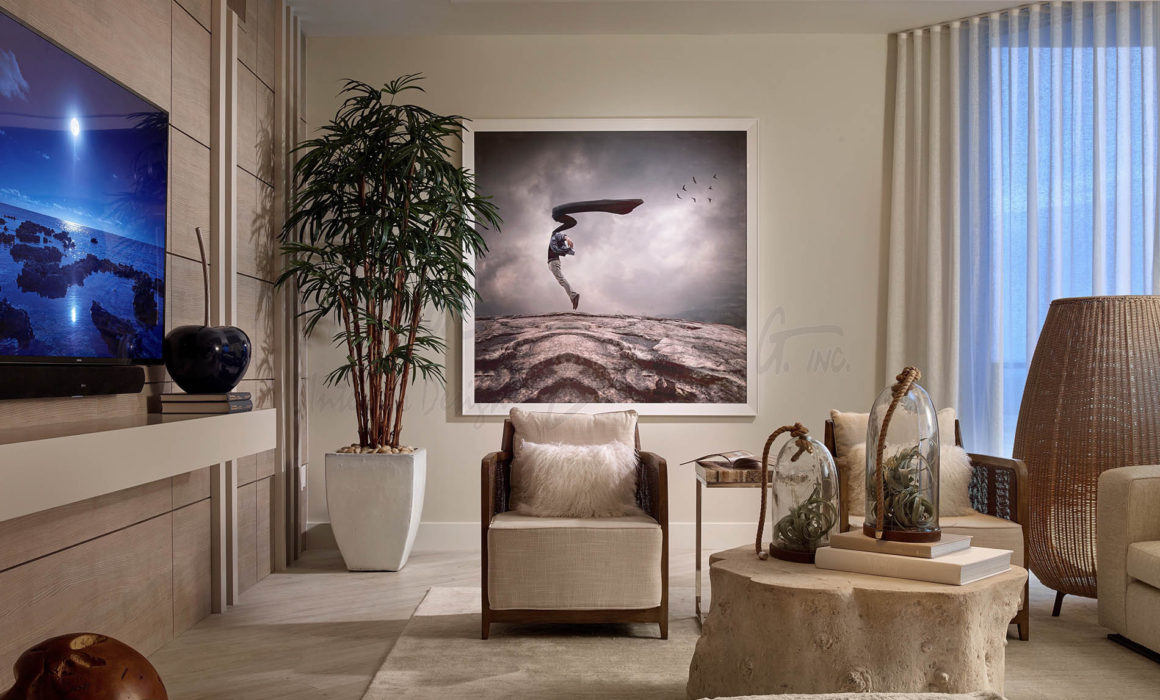 Transitional interior design is a fusion of traditional and contemporary styles. It borrows from the best of both worlds to create a balanced and sophisticated space attuned to your needs, tastes and lifestyle.
If you swoon over the classic shapes and silhouettes of traditional design, but just can't get enough of the minimalism and open concepts of contemporary, then transitional style is for you! Today I'm sharing the characteristics that define transitional design so you can start incorporating them into your home décor.
Neutral Colors
Similar to contemporary design, transitional spaces tend to have neutral color palettes. Designing a home in shades of tan, beige, taupe, ivory and grey will make the space feel peaceful and comfortable. Neutral wall colors also serve as the perfect backdrop for your furniture, accent and statement pieces, and artwork.
Refined Furnishings
Furnishings are a perfect blend of traditional and contemporary elements. Transitional furniture pieces tend to have more classic shapes and silhouettes, but are smaller in size with less ornamentation. (You might even find a few antiques!) You can play around with patterns and accent colors in your upholstery, wall treatments, and accessories. Have fun!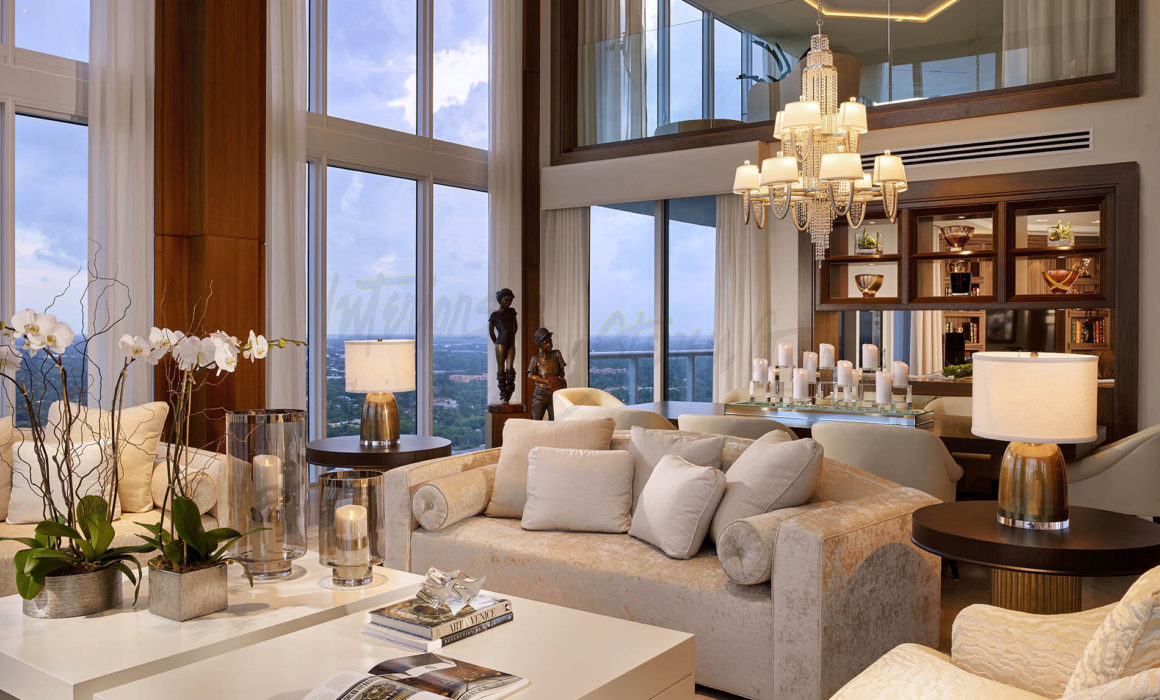 Simple Lines
Similar to its contemporary counterparts, transitional style home design celebrates clean lines and simple architecture. This style has a wonderful mix of straight and rounded profiles to achieve a balance of feminine and masculine design elements.
Natural Elements
Touches of natural elements will make any space feel warmer and more welcoming…and this style is all about serenity!
Accents of rich woods are a prominent defining characteristic in transitional design to complement the neutral color schemes and add more visual interest. Borrowing from traditional design, transitional spaces often have built-in cabinetry. Wood paneling can also be found in this style as a wall or ceiling feature. Again, hints of wood add even more warmth to the room. This style also incorporates stone, granite and marble, as these materials work beautifully with both contemporary and traditional features.
Neutral Floors
Neutral colors aren't just limited to the walls! Light hardwood floors and tiles are popular choices in transitional décor. Just like in traditional rooms, rugs are used in this style to make the home that much cozier. This gives you the opportunity to have fun with shapes, patterns and textures!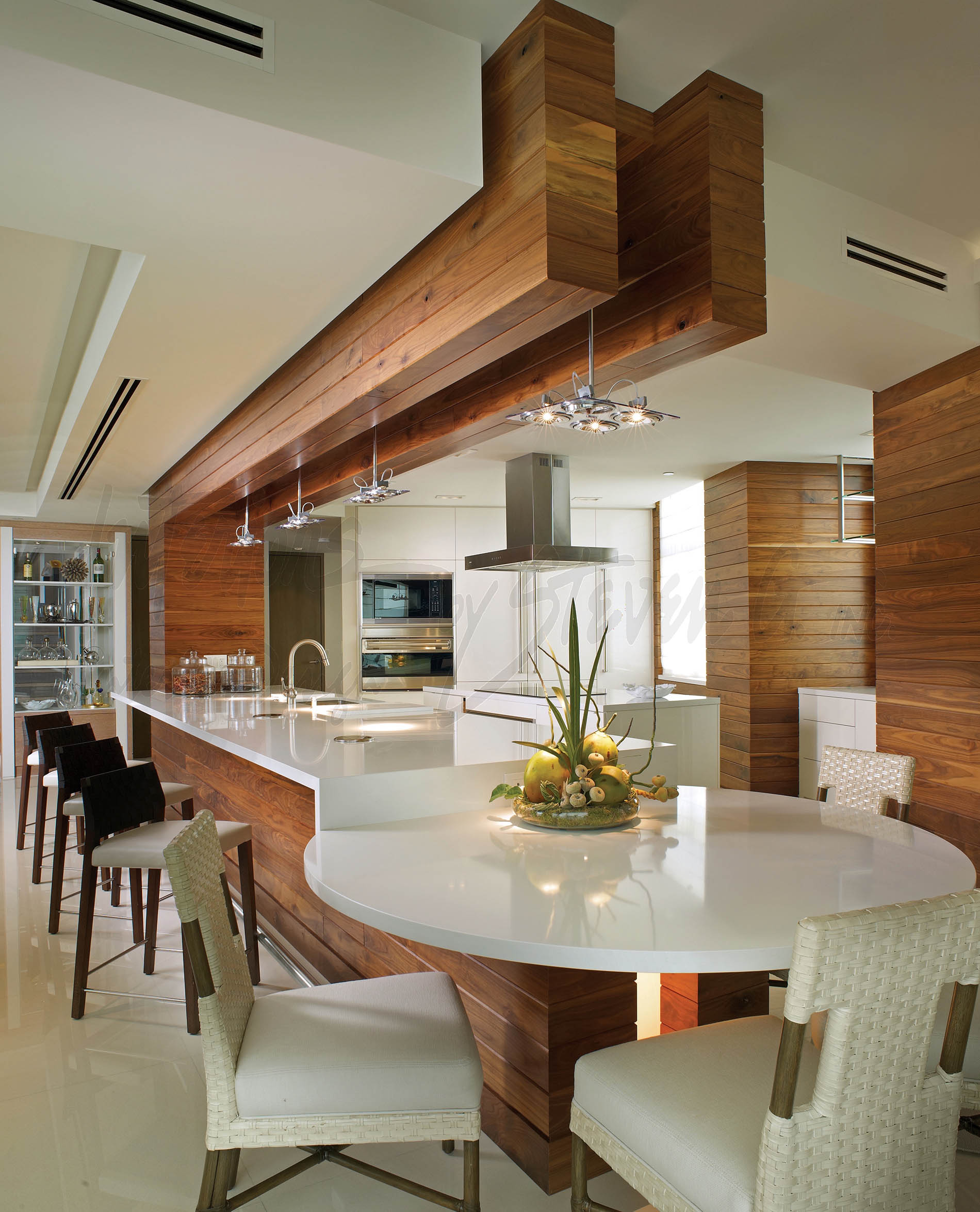 Minimalism
Transitional spaces take a more minimalist approach when it comes to decorating. You'll find simpler ornamentation, fewer accessories, and elegant finishes.
Understated Sophistication
With its simple lines, refined furnishings, and neutral color palettes, transitional design could be defined as the epitome of understated sophistication. It's no wonder this style has become a Miami favorite – it takes the best elements from both contemporary and traditional design to create a warm, elegant, and timeless space.