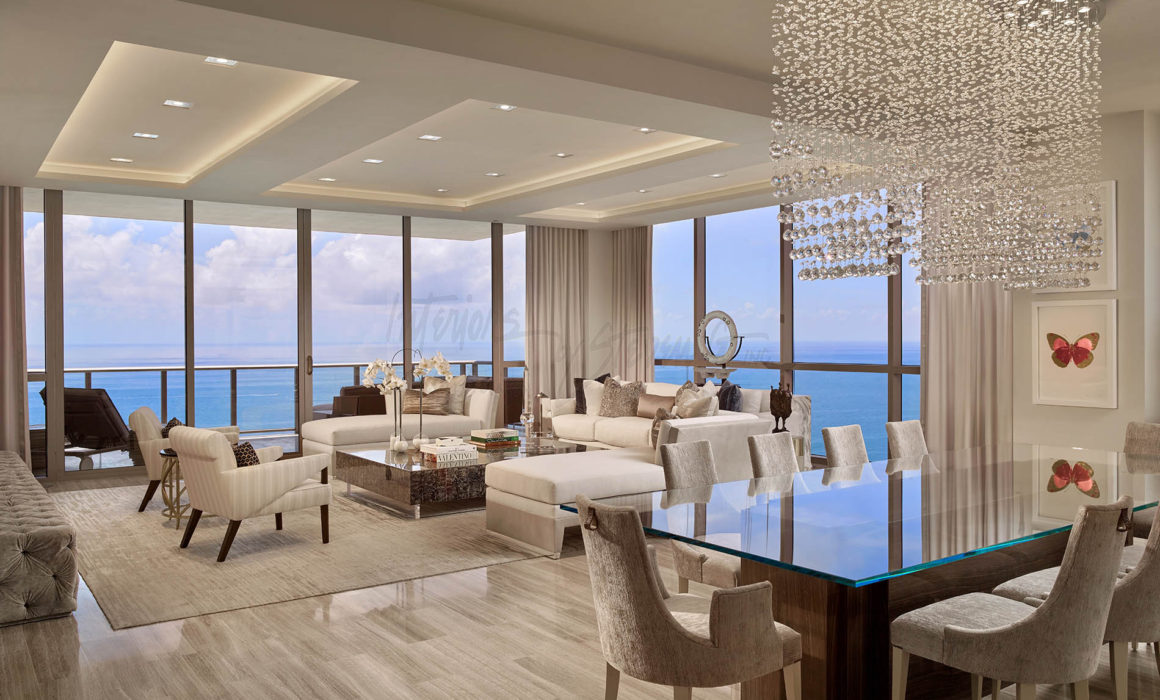 Investors can make big money by renovating and reselling distressed and neglected homes. That being said, not all renovations are created equal. Today I reveal the best renovation projects that will get the highest return on your investment.
Add Some Curb Appeal
Investors become so focused on the interior design of a home remodel, that they often overlook the exterior. First impressions are everything! Would you want to purchase a home that has a dying yard and dilapidated siding? Of course not! Curb appeal is extremely important when it comes to selling homes. Make sure to budget for landscaping, exterior renovations, and additional architectural elements. Similar to interior renovations, there is a wide range of cost-effective options for exteriors that look and feel expensive.
Incorporating a beautiful entryway into your home is another way to make a lasting impression with homebuyers. Investors should also consider high-end amenities including outdoor living spaces, gardens, and swimming pools.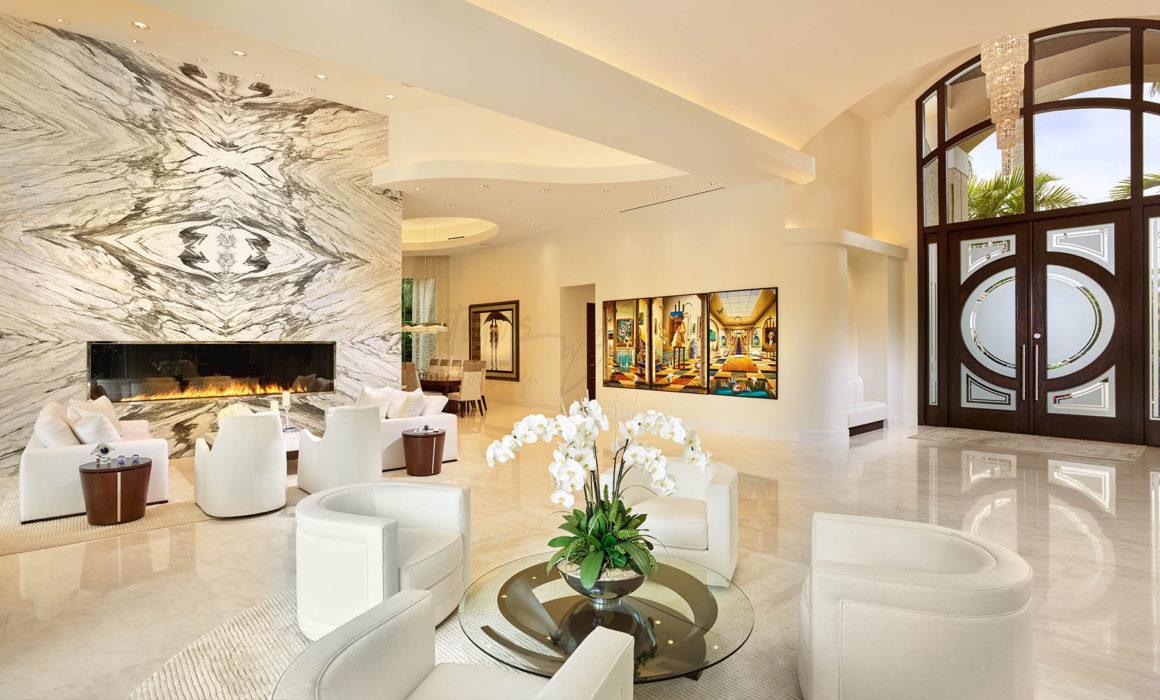 Remodel The Kitchen
Kitchens are the heart of every home! To see the best return on investment, you need to impress homebuyers with a stunning and functional kitchen. Here are some of the best ways to make your kitchen renovation a stand out:
1) Go open concept – Most homebuyers are looking for open concept living, and the kitchen is no exception. Knocking down walls is a smart way to make a small kitchen feel larger. To create a timeless space, choose a simple design and floor plan that blends seamlessly with the rest of the home.
2) Islands – With an open concept kitchen, you will need to maximize storage without sacrificing sightlines. Adding a large island will create that touch of sophistication every homebuyer is looking for. More than just visual impacts, kitchen islands improve functionality, have additional storage, and provide additional seating.
3) Beautiful kitchen cabinets – Cabinets play an essential role in a renovating a kitchen. What is the condition of your existing kitchen cabinets? Giving your existing cabinets a make over is a great way to cut costs while still creating a refined space. But remember, only move in this direction if your cabinets are in terrific condition. Buyers will expect the best. No cutting corners!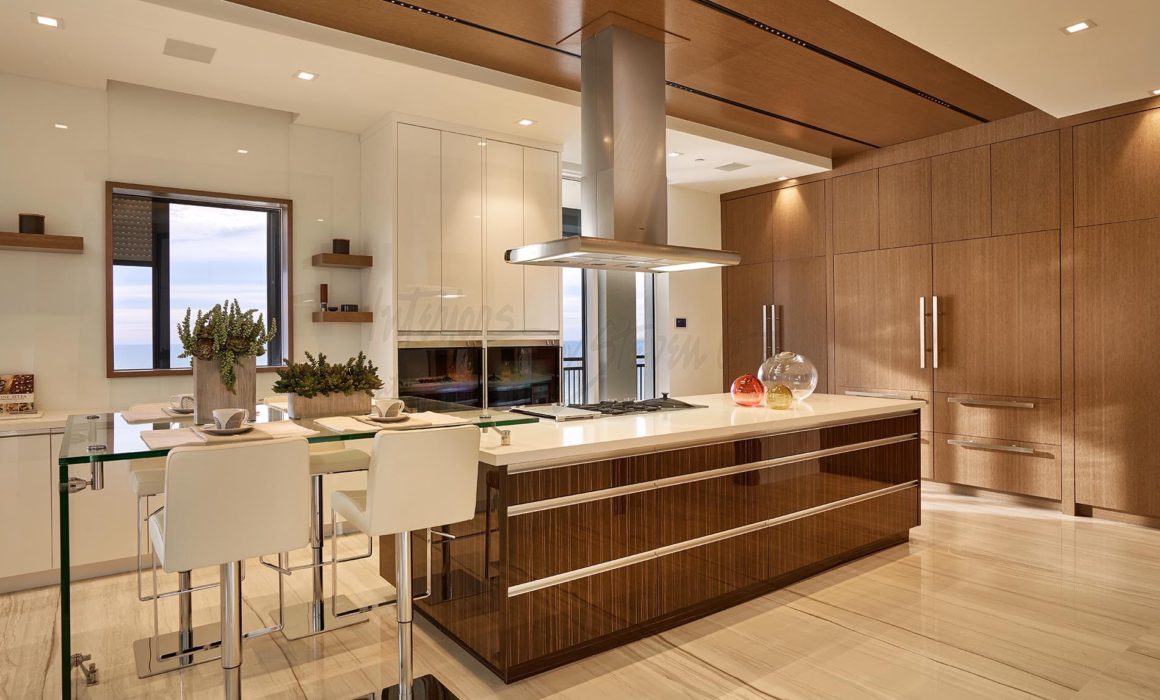 There are plenty of affordable, high-end options out there if you need to preplace your cabinets entirely. Make sure to pick cabinets that stay true to the style of the home. Shaker style is great for traditional homes, and flat-door designs are perfect for contemporary spaces. To add more visual interest, try experimenting with glass-front cabinets and open shelving.
4) Don't forget the finer details – Choose affordable materials and finishes that look elegant. Quartz countertops are less expensive than marble and granite for example, but look just as beautiful. (Quartz is also a favorite among homebuyers.) Be thoughtful with your selection of hardware, architectural details, accessories, and color palette. What are buyers looking for in your neighborhood? Remember, no detail is too small. Buyers also expect energy efficient appliances in high-end homes.
Upgrade The Bathrooms
Beautiful bathrooms are must-haves for homebuyers, and another great opportunity to make money as an investor. Here are my tips for creating an opulent bathroom:
1) New and contemporary – Similar to kitchens, homebuyers are looking for upgraded bathrooms in contemporary styles. To impress buyers, you will need to replace the toilets, bathtubs, and possibly the vanities. Renovating your bathroom in a neutral color palette will make the space feel bigger, brighter, and cleaner. Look for contemporary faucets and hardware, elegant finishes, and cabinetry that look expensive and make life easier for homebuyers.
2) Freestanding bathtub – Nothing says luxury like a freestanding bathtub. You want to create a peaceful space where homebuyers want to unwind after a stressful day. Again, you can find affordable options in a wide range of styles that look upscale. Depending on what buyers are looking for in your specific neighborhood, you can punch up your bathroom with wallpaper, glamorous lighting, and pops of color.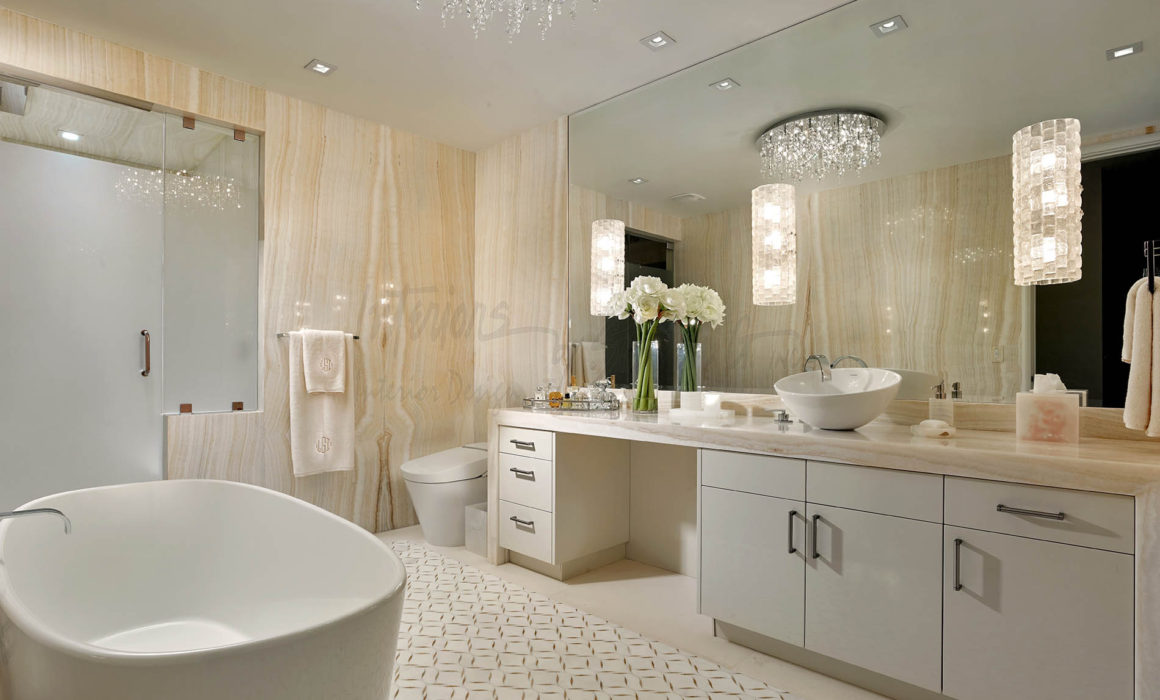 3) Refined showers – Create an elegant oasis by incorporating unexpected tile design, showerheads, and even technology. Rainfall showerheads are a cool design feature that provides a luxurious showering experience. If you have the space, open showers and benches are also a favorite among homebuyers.
4) Maximize storage – Organized bathrooms are attractive to homebuyers. His and hers vanities and contemporary wall units provide plenty of storage without compromising design.
Build A Master Suite
No flip is complete without a master suite. Walk-in closets, spacious en suites, and lots of natural light are features every investor should consider when renovating the master bedroom. High-end flooring is also important for resale. Hardwood or tile floors are more expensive than laminates and carpeting, but are more popular with buyers.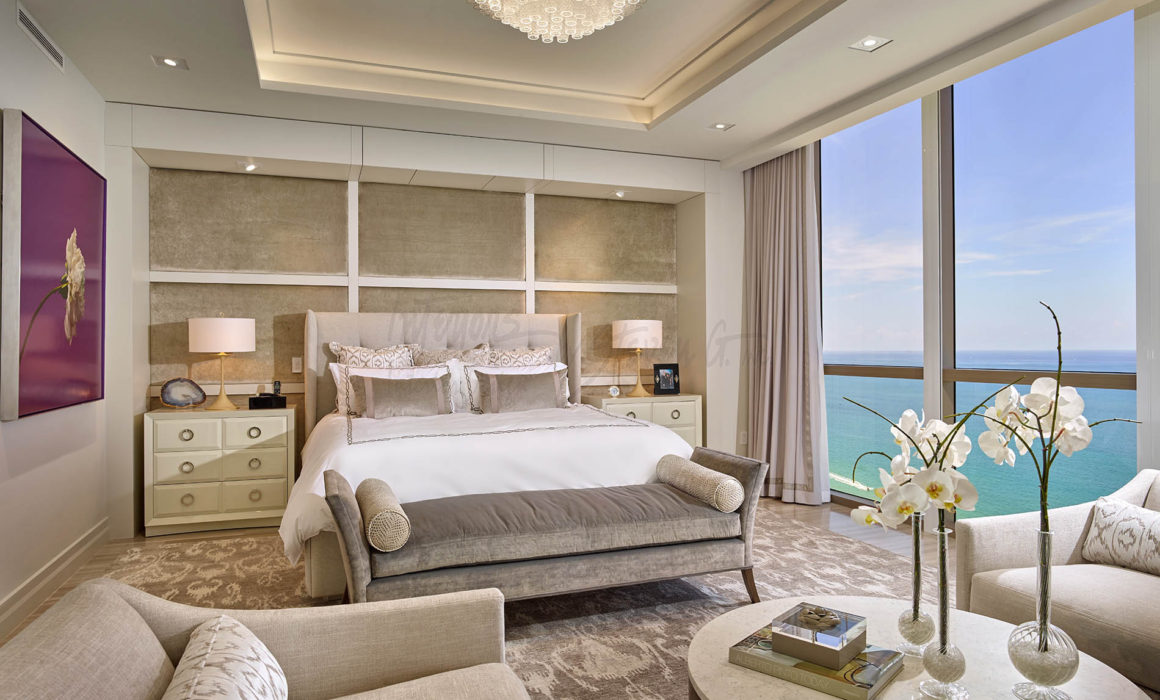 Again, keep a neutral color palette. Buyers can be turned off by bold interior design. Keeping the space neutral will help them envision how their style would translate to the home.