Interiors by Steven G and the MIAMI DADE POLICE DEPARTMENT NORTHSIDE NRU ARE BACK AGAIN!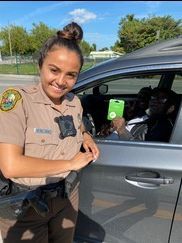 Saturday morning, Steven G., his team and the Miami Dade Police Department Northside NRU, were out bright and early distributing more sleeping bags to those in need.
The officers also assisted in passing out Publix gift cards donated by Steven G. 
"The season of giving should never stop!  It shouldn't be a season, it should be a way of life, says Steven G. I am so grateful to my team for their dedication and caring hearts. WE WILL BE BACK!"