Developer of The Astor Companies, Henry Torres, hosted a grand opening celebration and ribbon cutting for Merrick Manor, a new luxury residential building in Coral Gables, Fl.

More than 400 guests had a first look into the 227- residential building and toured the public spaces as well as the model units designed by Interiors by Steven G and NOW by Steven G.

Guests enjoyed wonderful drinks, food and live music as well as an amazing synchronized swimming performance put on by the Aqualilies. "Merrick Manor is without question, the number one luxury condominium in Coral Gables.", says Steven G.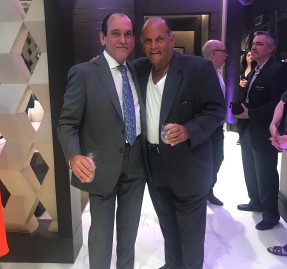 For more information on Merrick Manor, contact:
Esther Prat
Residential Sales Director
305-965-0150
www.merrick-manor.com

www.interiorsbysteveng.com | www.nowbysteveng.com